We are open 7 days a week
Monday – Saturday 9:00am – 5:30pm
Sunday – 9:00am – 5:00pm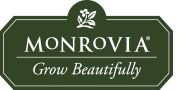 Shop online and purchase any of Monrovia's plants through this link.
Your plants will be delivered to Valley Nursery and then you just get to come pick them up!
- Watch for powdery mildew on Dahlias, Squash, Grapes, Hollyhock, Sunflowers, Roses and other ornamentals. It's a common plant disease caused by a fungus. It appears as grayish white powdery spots and patches on leaves and stems. Leaves eventually turn yellow and...

The Answer Shack
Have a question?
We have the answer!
learn more >

Contact Us
360.779.3806
360.779.7426 fax
info@valleynurseryinc.com

20882 Bond Road NE
Poulsbo, WA 98370