We are open 7 days a week
Monday – Saturday 9:00am – 5:30pm
Sunday – 9:00am – 5:00pm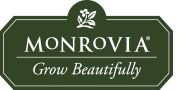 Shop online and purchase any of Monrovia's plants through this link.
Your plants will be delivered to Valley Nursery and then you just get to come pick them up!
Cut back on watering Christmas cactus, Clivia and Epiphyllums to promote bud set. October is the time for planting spring-blooming bulbs and garlic. Try adding crushed oyster shell or chicken grit (available from farm feed stores) to the soil to help keep your bulbs...

The Answer Shack
Have a question?
We have the answer!
learn more >

Contact Us
360.779.3806
360.779.7426 fax
info@valleynurseryinc.com

20882 Bond Road NE
Poulsbo, WA 98370