Spring/Summer hours:
Monday – Saturday: 9:00am – 5:30pm

Sunday: 9:00am – 5:00pm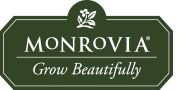 Shop online and purchase any of Monrovia's plants through this link.
Your plants will be delivered to Valley Nursery and then you just get to come pick them up!
Sam Says for February 2018 - Get ready to garden.  Start cool season crops from seed indoors this month (Arugula, Asparagus, Bok Choy, Broccoli, Cabbage, Celery, Chives, Lettuce, Onion, Parsley, Peppers and Tomatoes). - Summer flowering bulbs can be planted now and...

The Answer Shack
Have a question?
We have the answer!
learn more >

Contact Us
360.779.3806
360.779.7426 fax
info@valleynurseryinc.com

20882 Bond Road NE
Poulsbo, WA 98370