Spring/Summer hours:
Monday – Saturday: 9:00am – 5:30pm

Sunday: 9:00am – 5:00pm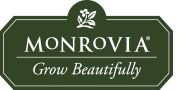 Shop online and purchase any of Monrovia's plants through this link.
Your plants will be delivered to Valley Nursery and then you just get to come pick them up!
Sam Says for December 2017 Don't forget to spend your ValNur PLANT BUCKS before the Nursery closes on Sunday, December 24th, 2017. Don't know about our customer rewards program? Give us a call at 360-779-3806. Remember the humming birds. Anna's humming bird rarely...

The Answer Shack
Have a question?
We have the answer!
learn more >

Contact Us
360.779.3806
360.779.7426 fax
info@valleynurseryinc.com

20882 Bond Road NE
Poulsbo, WA 98370