We are open 7 days a week
Monday – Saturday 9:00am – 5:30pm
Sunday – 9:00am – 5:00pm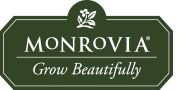 Shop online and purchase any of Monrovia's plants through this link.
Your plants will be delivered to Valley Nursery and then you just get to come pick them up!
If it snows – especially heavy wet snow – prevent limb breakage by knocking snow off early. Evergreen magnolias, pyramidal cedars, arborvitaes and sweet gum trees are most vulnerable. Don't forget to keep plants under eaves well-watered. Winter damage on trees and...

The Answer Shack
Have a question?
We have the answer!
learn more >

Contact Us
360.779.3806
360.779.7426 fax
info@valleynurseryinc.com

20882 Bond Road NE
Poulsbo, WA 98370