Spring/Summer hours:
Monday – Saturday: 9:00am – 5:30pm

Sunday: 9:00am – 5:00pm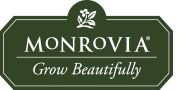 Shop online and purchase any of Monrovia's plants through this link.
Your plants will be delivered to Valley Nursery and then you just get to come pick them up!
Sam Says for May 2018 - Keep your suet feeders filled. Many parenting birds will bring their young near the feeder to feed them. - Prune azaleas, rhododendrons, lilac, forsythia and other early blooming shrubs after they bloom. - This month is a good time to over seed...

The Answer Shack
Have a question?
We have the answer!
learn more >

Contact Us
360.779.3806
360.779.7426 fax
info@valleynurseryinc.com

20882 Bond Road NE
Poulsbo, WA 98370