Fall and Winter hours:
Monday – Sunday: 9:00am – 5:00pm
CLOSED ON THANKSGIVING DAY
Plant Bucks redemption begins!
September 9th through December 24th 2017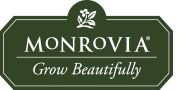 Shop online and purchase any of Monrovia's plants through this link.
Your plants will be delivered to Valley Nursery and then you just get to come pick them up!
Tips for November: Apply Lime to your lawn. The Calcium in Dolomite Lime or Super Sweet is needed because in areas of high annual rainfall, calcium is leached from the soil. Apply Dolomite Lime at the rate of forty pounds per 1,000 square feet or Super Sweet at the...

The Answer Shack
Have a question?
We have the answer!
learn more >

Contact Us
360.779.3806
360.779.7426 fax
info@valleynurseryinc.com

20882 Bond Road NE
Poulsbo, WA 98370